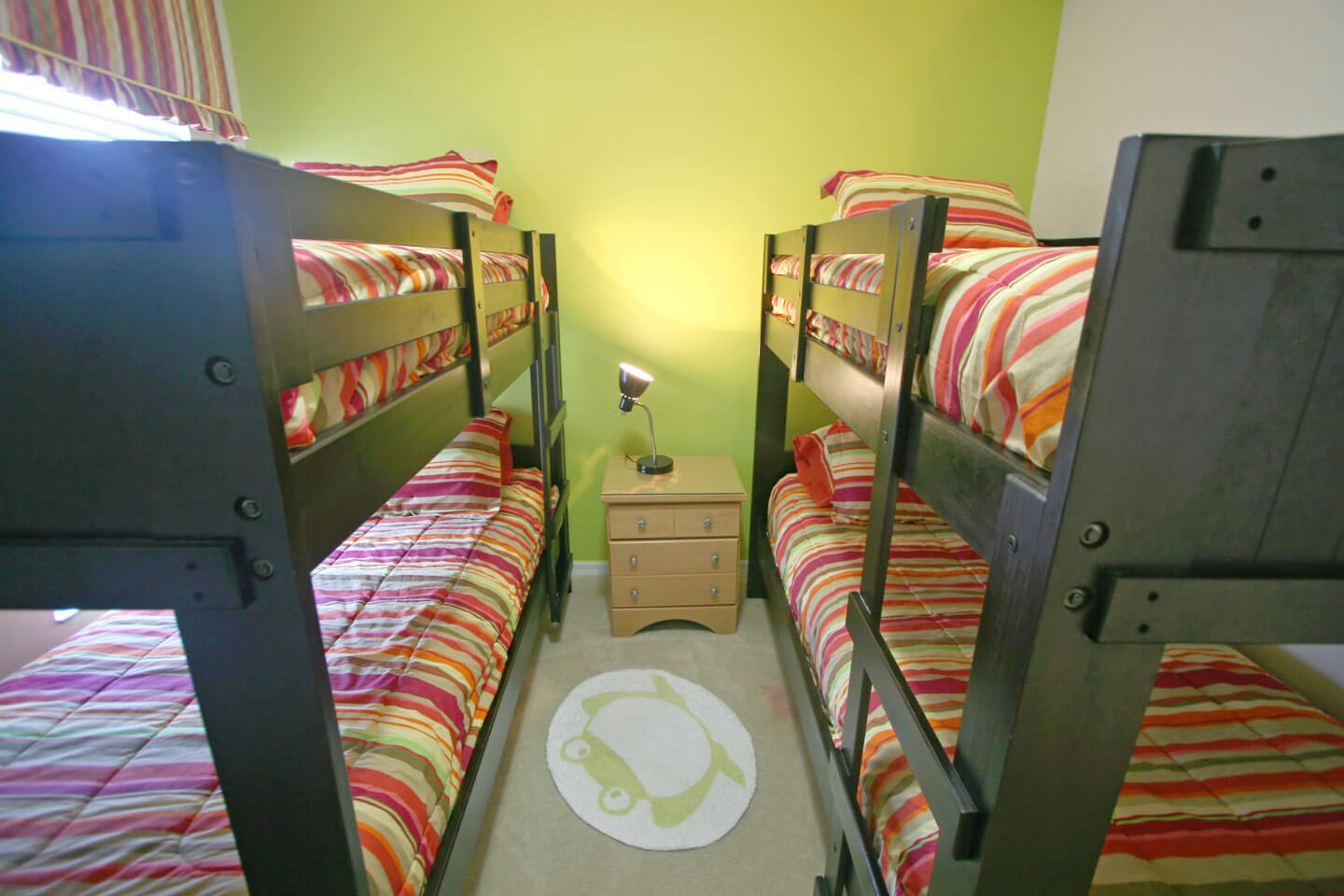 Every Airbnb, VRBO, vacation home host dreams of higher bookings at better rates. What if you could boost your profits while adding a trendy twist to your space? Adult bunk beds are the answer. Say goodbye to fluffy, confusing advice. It's time to cut through the clutter and explore the benefits of embracing adult bunk beds in your Airbnb.
Space Optimization
Rental space is a crucial consideration for any Airbnb host. How do you add more sleeping areas without expanding the size of your rooms? Adult bunk beds are the perfect solution. By stacking beds, you use the vertical space that often goes wasted. Whether you have a small apartment or a spacious house, adult bunk beds allow you to accommodate more guests without feeling cramped.
Ideal for Groups and Families
Hosting groups and families can be quite profitable. Travelers often would rather share one living space than book multiple rooms in hotels. With adult bunk beds, you can offer comfortable sleeping arrangements for everyone in a compact area. More guests mean higher booking charges, leading to more profit for you as a host.
Ease of Use and Comfort
Just because they're called bunk beds doesn't mean they are not stylish or uncomfortable. Gone are the days where you only found them in camps or barracks as bare bones sleeping arrangements. Many adult bunk beds are designed with comfort and convenience in mind. They have weight limits of 250 to over 2000 pounds, which is higher than that of kid's bunk beds. They can accomodate longer and wider mattresses, built-in nightstands, and even USB charging stations to accommodate grown-up needs. Adult bunk beds appeal to a diverse range of travelers—young adults, business professionals, and older couples alike. By offering these efficient sleeping arrangements, you showcase your property as an innovative, clever choice that meets the needs of modern travelers.
Increase Occupancy Rates
The travel industry changes constantly, making it difficult for Airbnb, Vrbo, and other rental property hosts to maintain steady occupancy. However, adult bunk beds can give you an edge. By providing more options for different budgets, you can attract diverse visitors to your rental property. For instance, solo travelers might be willing to pay for a "bed in a shared room" instead of an entire room. By offering this kind of setup, you can increase bookings on vacant nights and boost profitability.
Establish a Unique Selling Point
The Airbnb market can be highly competitive. To stand out, you have to differentiate your space from the rest. Unleash your creativity by incorporating adult bunk beds into your rental property's design. Opt for adjustable or modular models that can be customized based on your guest type. The majority of the bunk beds have an option to separate into 2 beds giving you the option to use them as single beds in a different space if your design or space needs change. Adult bunk beds have a surprisingly stylish appeal, with appearances in fashionable hotels and hostels worldwide. Tap into this trend, and make your listing memorable.
Build a Customized Experience
Airbnb guests love a personalized experience, and adult bunk beds can help you deliver just that. Mixing different styles of sleeping arrangements—like traditional beds with bunk beds—allows you to cater to a variety of needs and preferences. Customize your offering further by providing luxury bed linens or creating themed sleeping nooks. Your guests will appreciate the attention to detail, and rave reviews will follow.
Reduced Maintenance and Setup Costs
Bunk beds can prove more cost-effective in the long run, too. With fewer beds scattered through the rental property, your setup and maintenance costs naturally decrease. Adult bunk beds are often made of sturdy materials that last for years. When it's time to replace mattresses or repair a part, it's more affordable to maintain one set of bunk beds rather than several single beds. Moreover, bunk beds often have built-in storage that helps keep guest rooms tidy and makes cleaning up more manageable after guests' checkout.
Value for Money
Now that you know how adult bunk beds can revolutionize your Airbnb, it's time to examine if it's truly the right investment for you. The upfront cost of buying adult bunk beds may be higher than other alternatives at times, but the long-term benefits can't be ignored. Increased occupancy and guest satisfaction will yield a positive return on investment in no time as your Airbnb soars in popularity.
Recent Posts
Every Airbnb, VRBO, vacation home host dreams of higher bookings at better rates. What if you …

Bunk beds aren't just for children's sleepovers or summer camps. Modern, well-designed adul …